Allergies can make you feel miserable, but they are also one of the most common health conditions in the United States.
In a number of studies, researchers have found that CBD oil may help reduce allergy symptoms by blocking histamines and reducing inflammation. In fact, some studies have shown that CBD could be an effective antihistamine when it comes to allergy relief. 
If you suffer from seasonal allergies or other types of allergic reactions, then CBD could be a good option for you. Read on to learn more about the connection between CBD, allergies, and the body's endocannabinoid system.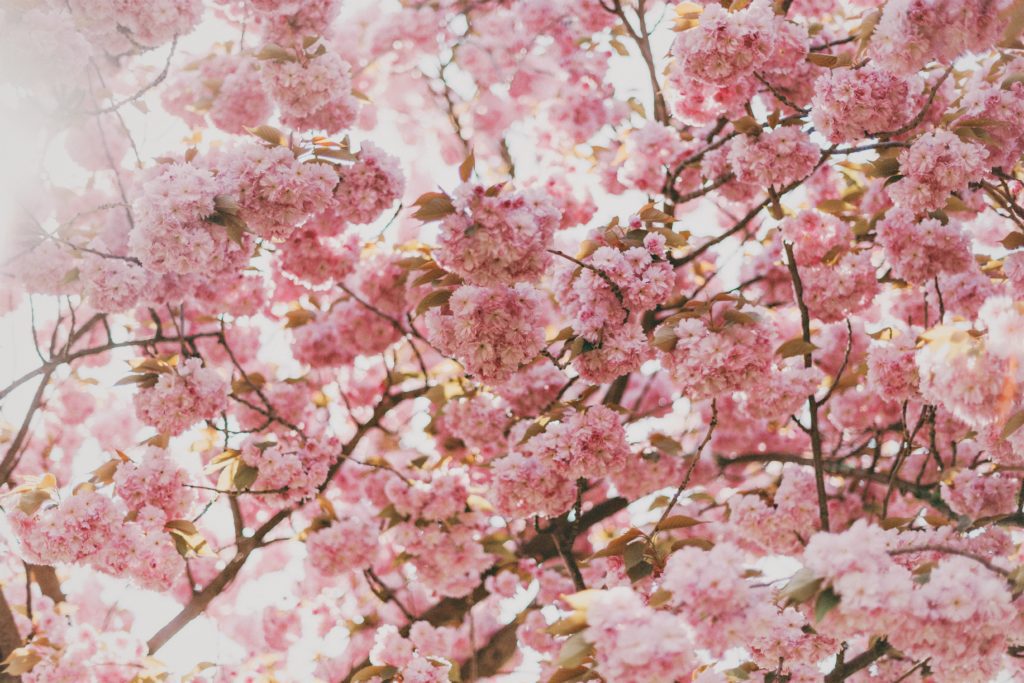 What Does CBD Do?
CBD is a cannabinoid found in the hemp and marijuana plants, and it's extracted for use in tinctures, gummies, capsules, and topicals. Over the years, users have found numerous uses for CBD, from stress to headaches to creativity and even skincare.
While there is still much more research to be conducted in formal laboratory studies, preliminary research and anecdotal evidence have been promising. CBD is not currently approved by the FDA outside of two prescription medications for epilepsy. Because of that, much of the industry is unregulated, so studying third-party lab results and researching the processes used can help ensure quality and safety.
Most CBD products are made from hemp, a type of plant that is not psychoactive like marijuana. Broad-spectrum CBD products contain no traces of THC, and full-spectrum CBD products have less than 0.3% THC in them. In order for CBD to be legal in the United States, it must be derived from the hemp plant and contain less than 0.3% THC. However, in some states where marijuana is legal, it can have high concentrations and be extracted from the marijuana plant.
The Endocannabinoid System
The human body produces its own cannabinoids, which are called endocannabinoids. These endogenous compounds interact with receptors in the brain and other parts of the body to create homeostasis. Endocannabinoid receptors are found throughout the body, including the brain, nervous system, skin, bones, and internal organs.
Hemp plants contain phytochemicals that mimic endocannabinoids to some degree, but don't activate them like THC does. Phytocannabinoids such as cannabidiol interact with these receptors, but don't overwhelm them in the same way THC does, so users may feel calm, tired, or energized, but won't feel the psychoactive effects.
Endocannabinoids May Help Regulate the Immune System
Endocannabinoids help regulate the immune system and inflammation. When receptors trigger an inflammatory response from an injury, illness, or pollen, they release chemicals such as histamines or cytokines to fight off foreign invaders like bacteria or viruses.

The body responds with inflammation, which can cause some unpleasant symptoms like redness, swelling, sneezing, sniffling, and pain. While these are definitely not comfortable symptoms to have to deal with, they signal that your body's natural defenses are working to fight off the infection.
However, seasonal allergies can linger for months, and can impact your ability to sleep, work, drive, and go about your activities of daily living. While some of us do just fine with over-the-counter allergy medication, others don't tolerate them well, or require other types of medical intervention.
The human body produces endocannabinoids as part of its immune system, but these natural cannabinoids are often not enough to fight off an allergen or infection on their own. This is where CBD could come into play.
CBD May Help Resolve Allergies and Inflammation
Allergies are caused by an overactive immune system, and inflammation plays a significant factor in their symptoms. CBD has been shown to play a role in decreasing inflammation and in helping to regulate the immune system.
In a 2016 study, the American Journal of Allergy Asthma & Immunology reported that cannabis use could allow for reduced allergy-related symptoms like histamine release from mast cells. Mast cells are a type of white blood cell that produces histamine and other chemicals in response to an allergen. It means lessening itching, sneezing, and other allergy-related manifestations.
By lowering histamines, cannabidiol can potentially reduce allergy symptoms. One study from 2005 found that cannabinoids have anti-inflammatory properties because they prevent cells from releasing histamines–this could mean lessens the intensity of itching, sneezing, or other manifestations of allergies. Another study discovered that cannabinoids impair activation of T-cells (a type of white blood cell) that increase antibody response.
If you decide to use CBD, be sure to check with your pharmacist or healthcare provider to ensure that it does not interact negatively with your current medications or health conditions.
CBD and Sinus Pain, Dry Skin
One of the most common symptoms of seasonal allergies is a runny nose. This in itself is annoying, but using a tissue to blow your nose can also dry out the sensitive skin on the face, leading to more irritation and soreness.
CBD's anti-inflammatory abilities might reduce the redness and swelling from your runny nose, too. If you use a CBD tincture, you can moisturize this very sensitive skin inside and outside of the nose, which provides relief right where you need it.

Skin cells naturally produce ceramides to keep the skin moisturized and healthy, but when you have dry skin, the production of these natural oils slows down. This leads to flaky and itchy patches of dryness on your nose and upper lip during allergy season.
By adding CBD oil to your skincare regimen, you may be able to help hydrate the skin while preventing inflammation from becoming even worse as well. You can use topical CBD products or tinctures on their own, or add them into other beauty products like lotions for an extra boost.
Terpenes to Look For
Terpenes are the aromatic compounds found on the trichomes of the CBD plant. They not only create the scent for the plant, but they also dictate the possible effects of the CBD. Terpenes are thought to interact with receptors in your body to create various impacts including relaxation, focus, and pain relief.
Here are some terpenes that may help with your allergies:
2-Piperidone: bronchodilator, expectorant, antitussive
Borneol: pain reliever, antiseptic, bronchodilator, helps induce sleep
A-Pinene: anti-inflammatory, bronchodilator, antibacterial
Camphene: expectorant
Myrcene: anti-inflammatory

This is by no means an exhaustive list! We recommend you start with the products you're interested in using, then check out the third-party lab report that comes with each to determine which terpenes are included.
From there, you can find the dominant terpenes in each product, then research which may be most helpful to your allergy symptoms. If you're not familiar with CBD products, speak with the staff where you're purchasing for help in making a buying decision.
We recommend starting with a tincture, which you can take sublingually, but also apply to the skin where you need relief (unlike a gummy, which can't be applied to the skin, or a topical, which can't be consumed orally).
Have questions for us? We're happy to help! Give us a call or fill out our contact form with any questions you have, and we're happy to help guide you. And if you're local to Ripon, we're open and would love to help you in person!