We are living in a very different world than the one we knew before March 2020. The US Census Bureau previously reported that 4.7 percent of workers worked from home before then. Since the pandemic began, approximately 42 percent of workers shifted to a required work-from-home strategy.
Companies worldwide are now downsizing and putting offices up for sale, making way for a new era in our workplace culture. At least 70 percent of large companies have reported that they plan to require workers to work from home permanently or for the foreseeable future.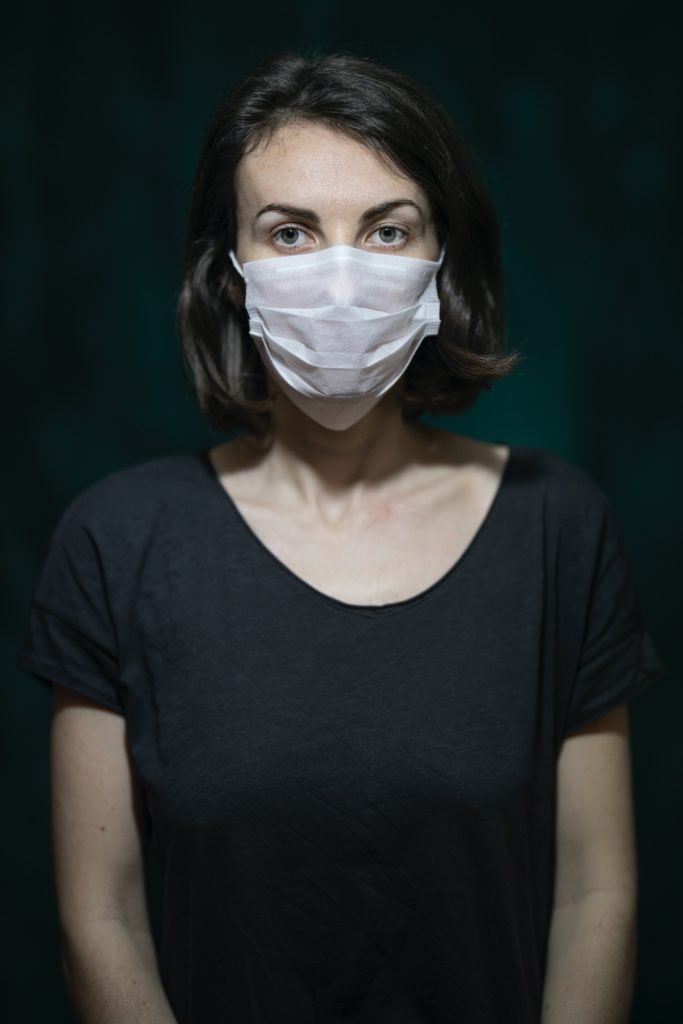 Meanwhile, parents have had to maintain a full-time work schedule from home, look after their children when daycares closed, and homeschool their children because of school closures. Nearly 10 million mothers in the United States reported feeling burned out, and 2 million women left the workforce altogether.
Learning how to manage stress, anxiety, and burnout are of critical importance now. The World Health Organization reported that since the beginning of COVID-19, anxiety has moved up to the #1 disease in the world, surpassing depression.
In this article, we're going to look at some of the ways that prolonged stress and anxiety can affect your health, as well as ways that you can help to manage.
The Symptoms of Stress and Anxiety
Imagine you're walking down the street, and you see a bear 20 feet in front of you. This is a very unexpected sight, and you know that bears, while pretty adorable for the most part, are also very dangerous.
Immediately, your heart pumps faster, and your body releases the stress hormone cortisol. This hormone breaks down fat and converts it to blood sugar, which will provide you with the short-term burst of fuel you need to fight or flee.
Your pupils dilate, your breathing quickens, and your muscles tremble in anticipation. Blood moves away from the surface of the skin and increases in your brain, legs, and arms. Chemicals are produced that increase clotting, just in case you sustain an injury.
This. Is. It.
Then, just as you're ready to make the most important decision of your life, the bear decides he's just as scared as you are, and he turns tail and runs down an alley. Whew. The threat is gone, and in the next 30-60 minutes, your body resumes its usual operating function (aka homeostasis).

When Chronic Stress Leads to Burnout
But what would happen if there were bears everywhere, 24/7, and you lived in a constant state of fight-or-flight? Taking into consideration all the physiological processes that occur in imminent danger, it's a very physically and mentally exhausting way to live.
Yet, so many of us do live like this every single day. This is precisely what a state of constant stress does to the body. This defense mechanism that was meant to protect us in moments of extreme danger has become a standard way for us to live day in and day out.

Over time, these acute symptoms turn into chronic stress. Your entire body feels exhausted all the time. You might suffer from chronic headaches, can't sleep, and feel cranky. Aches and pains show up for no explainable reason, and your chest feels so tight that breathing can feel challenging.
You likely have a hard time concentrating, feel like your thoughts are all over the place, and maybe you're overeating. And speaking of your digestive system, it's likely you have chronic heartburn, indigestion, diarrhea, or constipation.
Not to mention the fact that you're getting sick all the time, have zero interest in those around you, and likely have a feeling of indifference. If you've got anxiety as well, your mind is probably flooded with worry, even when it isn't about anything you can pinpoint. It just is.
When constant stress and anxiety have consumed your energy entirely, that's when burnout sets in. It's a feeling of utter depletion, and it allows for pessimism and cynicism to take over. Doing even the smallest things requires so much effort, leading to reduced productivity everywhere in your life.
More people than ever are reporting burnout post-COVID, and with so many working remotely, having access to leadership and other resources is more complicated than ever.
Taking charge of your mental and physical health through all of this is so important. It can absolutely be done, and if you make your self-care a priority, you can potentially reverse your feelings of stress and burnout and feel healthier and more productive.
We'll cover some of the best methods of overcoming stress below!
Check in with Yourself Regularly
To start, check in with yourself every day. You might rate how you feel overall on a scale of 1-5, for example. Is there anything you can pinpoint that made you feel better or not-so-great? Write it down. Keep a stress journal, which can help you identify these patterns over time.

Every morning, set an intention for the day. This can be as simple as one word, such as joy, productivity, love, or calm. It might help write it on a Post-It and sticking it where you'll see it throughout the day. If you've got little ones at home, get the kids on board with the word of the day, too! You can all check in with each other at the end of the day to see how you did.
Most importantly, be honest with yourself. Acknowledge that there are days you won't feel very pumped for working from home, and that's okay. And also be sure to celebrate your wins.
Set Boundaries
Working from home tends to make boundaries blur, not only with coworkers, but with family and friends.
Your leadership may expect you to be available outside of regular working hours or work more hours because of a reduced workforce. The people you work with are likely also suffering some form of stress, anxiety, or burnout, and may not have the same professional "filters" as they did before.
Friends and family who haven't worked from home may not understand that you don't have unlimited free time, and could call unexpectedly or want to take you out for a long lunch. Your partner may want you to take care of household chores because you're right there.
These intrusions can lead you to feel even more stretched thin, but setting boundaries is the key to healthy relationships. When your office hours are done for the day, shut off your computer, turn off notifications, and use those hours to refresh. Communicate to coworkers that you will reply to any emails or calls the following business day.
Let friends and family know that you would like to spend time with them, but you do have to work during certain hours. And let your significant other know that while you are working from home, they need to treat it no differently than if you were commuting to an office.

Give Yourself (and Others) Grace
All of this is so new to us, so naturally, it will take some getting used to. Don't expect perfection or maximum efficiency when it comes to your work schedule, your kids' schoolwork, or in any other area of your life.
When your kiddo has a meltdown over something that would naturally have come easy to her, give the two of you a timeout away from the situation to process those intense feelings. Take a break together to have a snack, walk the dog, and refresh so you can come back with renewed hope. Giving and receiving care can go such a long way.

You and your coworkers are in entirely new territory, and balls will be dropped. You may feel upset at first, which is natural. But before reacting, give yourself a few seconds to breathe and process what has happened. Be active, and work toward a solution rather than becoming stuck in negative emotions.
Falling into pessimism is very easy for all of us right now, and while we don't have to force ourselves to be positive, we can find a happy medium in being realistic.
Create New, Realistic Routines for Everyone
There are routines and schedules in your life that are absolute: your work hours, kids' school hours, and so on. Stick to these to maintain a sense of normalcy, and create your schedule around these absolutes. As tempting as it may be, don't allow your bedtimes to change. Staying up all night, sleeping in, and falling into other bad habits can be detrimental to the process.

If you recognize that you're having a hard time falling asleep at night, create a routine around it. Eat dinner, take your vitamins, spend time with family, and then set a time where everyone has to begin their sleep hygiene. You might find that you enjoy a warm mug of chamomile tea with a few drops of CBD oil, for example. Turn off screens, put on bedclothes, and settle into bed.
Place the same importance on the times everyone wakes up, eats lunch, and takes care of other daily living activities. These rituals help to ensure that you're taking the best care of your body possible.
Finally, schedule time for fun, relaxation, and other activities that you enjoy. These are usually the easiest things to take off your schedule when you're feeling high levels of stress. But they're more important now than ever, so honor this time and make it a priority.
Create Designated Work and School Spaces
When we thought working from home was only going to last a few weeks or months, we turned our bedrooms, closets, and dining room tables into home offices. These blurred lines were okay at the time, but as more permanence settles into these situations, more boundaries need to be set.
Your bedroom is a place to sleep. Your kitchen is a place to eat. Your living room is a place to relax. And most importantly, your office or school space are places to work and learn. When you're working in your bedroom all day, it's no longer a place to sleep—it's become a place of productivity.
Not everyone has a home that's set up for separate workspaces, so creativity is essential! Find a spot in your home that is quiet, and that allows for deep work. If a distinct location isn't possible, create cues that signal working/schooling time vs. home time. This could include completely turning off computers, changing clothes, and other prompts.
Take Care of Your Body
Stress, anxiety, and burnout are so detrimental to your mental and physical health, so you will need to put in extra effort to care for yourself. These issues make us more likely to eat poor diets, drink too much alcohol, and take activity off the schedule altogether.
Above, we talked about scheduling time for fun and relaxation. Likewise, you will also need to put in the same type of effort to nurture your health. Nobody expects you to become an elite athlete, but taking even a 15-minute walk every day, and making an effort to stand at least once per hour can go a long way.

Instead of alcohol, try substituting with a non-alcoholic CBD cocktail or drinking sugar-free flavored sparkling waters. You may not be able to eat a super healthy meal every meal of the day, but you can start by eating one every night at dinner with the entire family.
It's all about the baby steps. Don't make changes too hard on yourself all at once, or you won't be as likely to succeed. Lead by example, and your family members will be much more likely to follow suit.
Find Ways to Fill Your Well
Earlier, we discussed how burnout can lead to feelings of depletion. It would be overly simplistic to create a comparison to filling your car's gas tank. But burnout is much more severe than an empty tank of gas, and more on par with never changing your vehicle's oil.
You can probably chug along for thousands of miles before problems begin to pop up, and some of them are easy to ignore at first. If you're like a lot of us, you might turn up your radio to ignore it, but eventually, your engine is going to have a blowout.
What could have been an easy, routine tune-up is now a costly issue that isn't reversible in any way. You might have to rebuild your engine completely. Or worse, you will probably have to replace it.
The only major difference in this engine-burnout comparison is that you can't replace yourself.
This is why you need to keep filling your well (aka change your oil). What brings you joy? What lights you up? What makes you feel fulfilled? Make a list of at least 50 things that can help you to refill your gas tank. Try reading, having a fun conversation with your family, crafting, or learning a new skill.
Final Thoughts
So much has changed in our lives, but living in a state of action can help us move out of a place of feeling stuck, overwhelmed, stressed out, anxious, and burned out. When you choose to be mindful about your health, the boundaries you maintain, and building a happy and healthy relationship with yourself and those around you, you're so much better equipped to handle these changing times.
Remember that you're doing the best you can under unprecedented circumstances, and give yourself and others grace when the going gets tough. Be realistic with expectations, which can help maintain the balance between optimism and pessimism.
Schedule time for happiness, self-care, and building relationships with your friends and family. And don't forget to maintain your health on a regular basis!
At Ripon Naturals, we're proud to offer an excellent selection of high-quality, third-party lab-tested CBD, CBN, and CBG products. Whether you're interested in tinctures, edibles, topicals, or even a relaxing CBD bath bomb, we've got you covered!