When it comes to CBD, trying to decide which products to go with can be overwhelming. CBD is a compound that can be extracted from the hemp plant, and comes in many forms: edible forms, tinctures, topicals, capsules, and even bath bombs.
It's gained popularity in recent years because thanks to the Farm Bill passed in 2018, CBD products are legal in all 50 states as long as they contain less than 0.3% THC. In addition to online retailers and dispensaries, CBD goods are now sold in grocery stores, convenience stores, pharmacies, and even natural food markets.
This wide availability can make it hard to choose the right CBD product for you, but here, we'll show you the criteria to look for so that you can learn how to choose the right CBD product for yourself.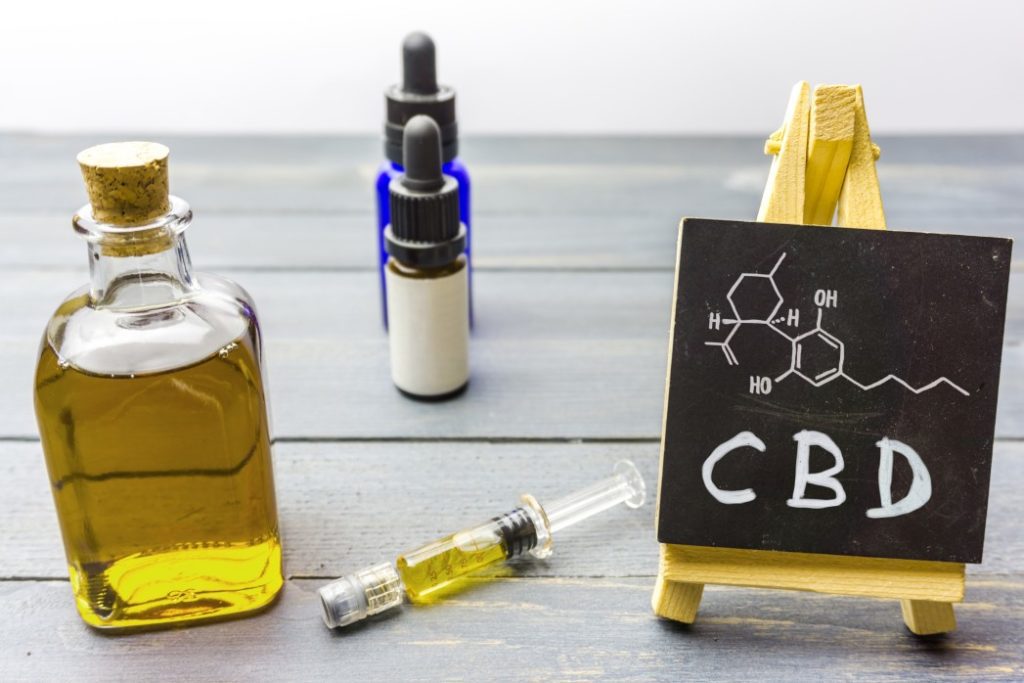 What is Hemp?
Hemp is a type of cannabis plant that has been cultivated since approximately 10,000 BC to produce food and fiber. The use of hemp dates back almost as far as human civilization itself–hemp cultivation appears in China around 8,000 BC and India 5,000 years ago.
But even more recently, people have turned to it because of the anecdotal evidence that it may help them feel calm, soothe aches and pains, and even stimulate a stronger sense of focus.
CBD is a compound that's produced naturally in hemp plants. The human body already contains a system called the endocannabinoid system (ECS) that is responsible for a variety of things, including regulating the internal environment of your body (homeostasis).

Broad-Spectrum vs. Full-Spectrum CBD
Broad-spectrum CBD products, on the other hand, contain 0% THC. However, these products may also contain terpenes, as well as other trace amounts of cannabinoids.
Full-spectrum CBD is a product that contains other cannabinoids like CBN and CBG, as well as terpenes, which are the naturally occurring oils in hemp plants. Full-spectrum CBD products also contain trace amounts of THC–the psychoactive cannabinoid found in cannabis.
Here's the thing: these trace amounts of THC are not enough to cause a high, but they are enough to enhance the effects of CBD in what's called the entourage effect. The entourage effect refers to the idea that cannabinoids and terpenes work together to increase the potential effects, better than they would if you were to take just one of the cannabinoids on its own.

CBD Lab Testing
Unfortunately, there are companies out there that aren't exactly selling what's advertised on the bottle. While this can be unintentional, it's important to take a look at a CBD company's independent third-party lab testing and their certificate of analysis (COA). This is a verified lab that calculates the amounts of cannabinoids, terpenes, and other materials found in the product. It also ensures that a product is free of harmful toxins and molds.
While it can be a bit of extra work reading through these reports, it's also important to understand what you're consuming. And if you want to get into a bit of extra research, you can dig deeper into the types of terpenes in the product, as well as how they may work with your body.
Be aware that some products may contain synthetic CBD, or may not be CBD at all. Also, look for products labeled as hemp seed oil. This type of product does not contain CBD, and while hemp seed oil is nutritious, it isn't the same as hemp oil or hemp extract.
Finally, some products that have been randomly tested contain more THC than is on the label. The last thing you want is to unexpectedly experience psychoactive effects!
We recommend USDA-certified organic hemp because the process, from the soil to the harvest to the extraction, are highly regulated. Read more about it here!

CBD Products and How They Work
When it comes to CBD products, there are a few formats to consider: tinctures, edibles, topicals, and inhaled. These types of products work in slightly different ways, so let's delve into what each one does.
Edibles take at least an hour to kick in (because they enter your system through digestion), but the effects can last several hours depending on the dosage. Tinctures and topicals work faster–usually within 20 to 40 minutes if taken sublingually or massaged into the skin. And smoking or vaping can bring potential effects in 5-10 minutes, but they may not last more than a few hours.
Are you taking CBD for a specific ache or injury? A topical may be the right solution for you, as it can be applied directly to the skin, where it penetrates the subdural layers.
Are you taking CBD because you've heard it can help you feel calm? A tincture or gummy might be the way to go! These formats can be used on a daily basis to build up over time. That said, you can add the occasional warm bath with a CBD bath bomb, too.
Many people will sample various types of CBD products until they find a product that is the right fit for their needs. Be patient and work with a shop or dispensary that is knowledgeable and whose staff is trained to help you find the right products.

Check the Packaging
As odd as it might seem, the packaging plays a big role in the quality of the products. CBD oxidizes and can go rancid if not stored properly, so you should always try to find products that are in extra dark glass, an opaque pill bottle, or tins, for example.
The label on the packaging can also tell you a lot about whether the product is trustworthy or not. Look for links to a website for lab tests, and to look up reviews. Also look for an expiration date–they can be tricky to find, so if you can't find it and verify it, find another product.
You can also get a feel for the company's ethics on the website. If they make claims that CBD cures illnesses, for example, they may be misleading you. This isn't to say that CBD doesn't have benefits, but the scientific evidence is still in its infancy. It is not yet regulated by the FDA, but there is one prescription CBD medication that is FDA-approved for seizures.
The bottom line is that if there is something that feels off when you look at the label or website, keep looking for a product that provides transparency and honesty.

Consider Possible Side Effects and Risks
While CBD is a natural compound that is generally considered safe, it isn't entirely without risk, and some people do report side effects and drug interactions.
CBD can interact with other drugs, causing side effects that are more severe. Before using CBD, it is a good idea to consult your doctor or pharmacist if you are taking any prescriptions or over-the-counter medications. While Dr. Google can be helpful, verifying the accuracy of the information can become a guessing game.
CBD can cause mild side effects in some people, such as fatigue or upset stomachs. But unlike THC, it doesn't usually cause anxiety or the munchies. Start with a low dosage and slowly titrate up to evaluate any changes you might feel.
Researchers are still unsure if CBD is safe to be used during pregnancy. To be safe, pregnant women should avoid CBD until further research studies can be conducted.

Consider the Price
We all love a good deal, but when it comes to CBD, buying the cheapest product usually isn't the best idea. Pricing can vary greatly from one company to the next because different companies may use different production processes and farm hemp in different countries. But more than that, you might not be buying CBD at all.
Compare products to determine the dosage and price because they can vary. People who are just starting out with CBD may be quick to buy a low-dose, inexpensive option. However, investing in a higher dosage at a more expensive price can be less expensive because you may need just a few drops to do the trick.
Final Thoughts
There is no such thing as too much research when it comes to your CBD. Your body and your health are worth the time and effort. Be sure to stick with products that are transparent with all of the information. Don't settle for less than the best CBD products, and you're more likely to be satisfied with your investment.
Be skeptical and don't be afraid to ask questions when making a purchase. Most reputable shops and dispensaries are happy to answer your questions, and they are more likely to train employees well.