As many as 95 percent of women who are of child-bearing age experience symptoms of premenstrual syndrome (PMS), and 5 percent experience premenstrual dysphoric disorder (PMDD), a very severe form of PMS.
In recent years, cannabis products have been sought out as a way to combat the symptoms of PMS. Although CBD is not an FDA-approved treatment for this condition, we're going to explore some of the most common symptoms, as well as research that has been published surrounding these conditions and the use of CBD.
How CBD Works
First and foremost, understanding how CBD works in the body will help create a greater understanding of how it could alleviate your symptoms.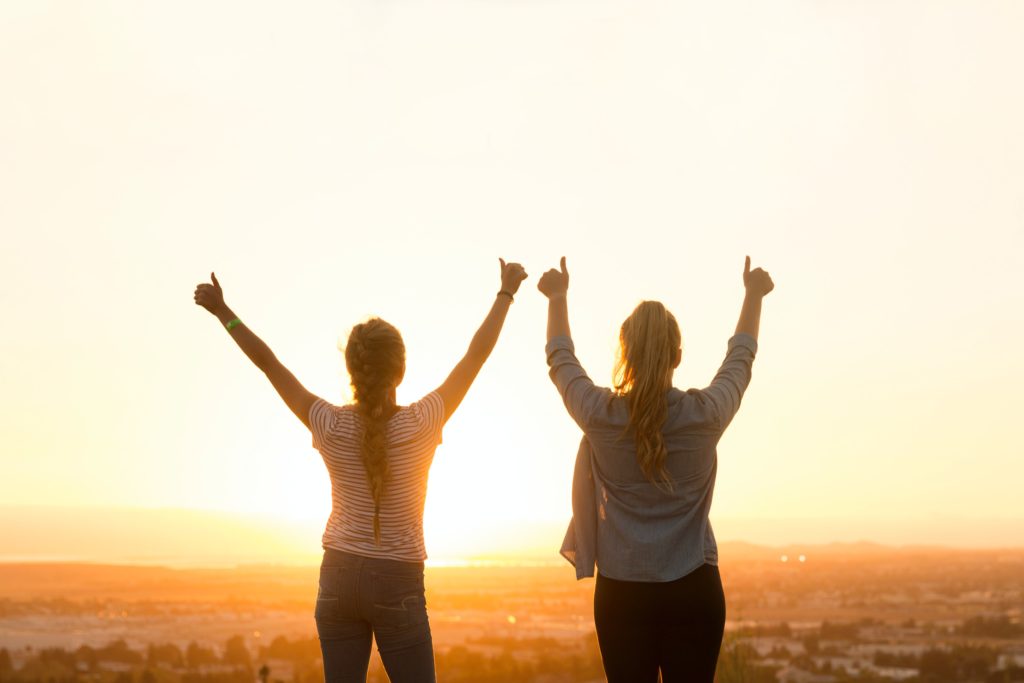 Your body has what's called an endocannabinoid system (ECS), which is what regulates homeostasis. When you experience pain, nausea, or change in mood, the ECS produces endocannabinoids that interact with CB1 and CB2 receptors in the body. These endocannabinoids bind with these receptors to regulate your body's processes, and once everything is back to normal, enzymes are produced that consume the endocannabinoids.
Cannabis is a phytocannabinoid that works in much the same way as your body's endocannabinoids. While the mechanisms may be a bit different, they interact either directly or indirectly with the ECS to create similar results.
People have used cannabis for many centuries, but it's only been in the past century that cannabidiol (CBD) has become popular. Unlike another popular cannabinoid, THC, CBD does not produce a high, and it is federally legal (be sure to check your local laws regarding the use of CBD, because that can vary).
CBD is available in numerous forms, including tinctures, creams, gummies, candy, and even bath bombs. Users can explore so many ways to use it, until they find just the right formula for their needs. Starting with a lower dose and titrating up is usually recommended so that users can find the sweet spot.
But CBD isn't a singular chemical—it comes with a host of other beneficial cannabinoids, including CBG, CBN, and CBC. Additionally, cannabis, like so many other plants, contains terpenes that may provide further benefit. When CBD is combined with other cannabinoids and terpenes, it produces the entourage effect, which means the result is greater than each compound taken individually.
To determine the cannabinoid and terpene composition of the CBD product you're using, take a look at the third-party lab testing for each product you're considering. Once you do some research regarding these compounds, you'll have a much better appreciation for how the product may work!
Symptoms of PMS
The effects of PMS can range from mildly irritating to being so severe they disrupt life at home and work. Signs of PMS can begin as early as two weeks before menstruation begins, and typically subside by the last day.

More than 150 symptoms have been associated with this condition, and they can vary from person to person, and even month to month. They can worsen with life changes, higher stress levels, and other factors.
To better understand how cannabis may help with PMS, let's take a look at the most common symptoms:
Cramps
Breast tenderness
Acne
Anxiety
Depression
Mood swings
Inability to concentrate
Insomnia
Fatigue
Headache
Nausea
Vomiting
Bloating
Changes in libido
Constipation
Diarrhea
Cravings
Weight gain
Joint or muscle pain
Some of these conditions can be controlled with exercise, diet, and over-the-counter medications, which we'll describe further below.
Few studies have been conducted on the connection between PMS and CBD, but quite a few have been done in regard to some of the individual symptoms. Here, we'll look at some of the promising research that has been done so that you can decide if trying cannabidiol for PMS is right for you.
CBD and Mood Changes
Many women experience changes of temperament because of PMS. Some can experience mood swings, and report heightened emotions such as feeling anxious, tense, irritated, or angry. On the other hand, decreased interest, sadness, depression, or a flat affect can occur.
PMS causes changes in estrogen and progesterone levels, which can cause, in essence, a hormonal rollercoaster. These hormones directly interact with the neurotransmitters in your brain—serotonin and dopamine—that regulate your moods, causing up-and-down emotions in the weeks leading up to your period.

Anxiety is a fairly common effect of PMS, and can manifest as worry, tension, nervousness, and panic. Women can feel on edge, and even paranoid or angry. In a study conducted by Neurotherapeutics in 2015, researchers found that CBD can reduce feelings of anxiousness, panic, and stress.
Depression, feeling down, and having a flat affect can also occur, causing lack of motivation and sadness. In a study conducted by Frontiers in Immunology in 2018, researchers found that subjects who took CBD daily for two weeks reported reduced anxiety and depression.
Pain, Inflammation, and CBD
Cramps are one of the most common ways pain manifests in women during the premenstrual and menstrual phases. However, other forms of pain can result from inflammation of the joints, hormonal headaches, breast tenderness, and muscle tension.
CBD has been studied extensively for pain and inflammation, although not directly for its efficacy in relieving the symptoms of PMS. It is not currently an FDA-approved treatment for pain—however, many studies point to how it can work as an analgesic for other conditions.

In a study performed by the publication Therapeutics and Clinical Risk Management, researchers found that CBD in the drug Sativex "was crucial to attain significant pain relief" in cancer patients, and that it enhanced the pain-reducing effects of THC. And a study conducted by the journal Pain found that CBD "reduced the firing rate of 5-HT neurons" and reduced anxiety-like behavior, while showing therapeutic potential for reducing pain, nausea, and anxiety.
More research on humans is needed to definitively determine how effective CBD can be for pain, and with the passing of the 2018 Farm Bill that legalized industrial hemp, more studies are on the horizon.
Insomnia
Pain and anxiety from PMS can affect sleep and cause insomnia, which can exacerbate negative mood effects. Women can already experience fatigue from PMS because of lower levels of serotonin, estrogen, and progesterone right before menstruation begins, and some experience lower iron levels as well.

Lack of sleep can lead to lost productivity, lowered immune function, and an increased risk of accidents, among other issues, so getting enough sleep is especially important to wellness during this time. Combined with activities that promote relaxation and sleep, CBD may be helpful in helping women fall asleep and stay asleep.
CBD has been linked to calming the central nervous system, and Psychology Today has touted it for its sedative effects. Another cannabinoid similar to CBD called CBN may create sleepiness to aid in a longer, more restful sleep.
CBD to Reduce Nausea
Nausea and vomiting are caused by the hormone prostaglandin, which can also cause diarrhea and headaches in the week or two leading up to menstruation. Painful cramps in the abdomen, pelvis, legs, and back can also contribute to feeling nauseous.
Vomiting is one of the more serious symptoms of PMS, as it can lead to dehydration and unwanted weight loss. If any of these issues occur, contact your medical provider as soon as possible.

Much of the evidence that CBD can help nausea is related to cancer and chemotherapy research. However, these studies demonstrate the mechanisms that can help alleviate these symptoms for those who are suffering from other conditions.
This study by the British Journal of Pharmacology concluded that both preclinical and human studies show great promise regarding the use of cannabis to combat nausea. And while CBD doesn't cause the munchies like THC can, it can alleviate loss of appetite.
CBD and Hormonal Acne
Acne is caused by a drop in hormones that stimulates the sebaceous glands to produce more sebum, which is the oil the skin produces. When too much oil is produced, pores can become clogged and breakouts occur. Hormones can also cause inflammation and bacteria production.

In the past, we've looked at the ways that CBD may help improve acne and skin conditions by reducing inflammation and hydrating the skin (yes, even oily skin needs good hydration). Using skincare products that contain CBD, or using a tincture can be helpful in spot treating the skin. Additionally, taking CBD orally can enhance the efficacy of the topical products.
Finally, acne scarring can occur over the years, and CBD is linked to possibly reducing inflammation and redness in scar tissues as well.
Other Ways to Relieve PMS Symptoms
CBD on its own isn't likely to be enough to completely resolve PMS symptoms. This requires an integrative approach that promotes a healthier lifestyle, especially if menstrual issues are pervasive and severe.
These are just a few of the ways that you can control your symptoms:

Drinking enough water on a daily basis (take your weight in pounds, divide by 2, and the answer is the number in ounces of water to drink daily. So 180 lbs / 2 = 90 oz of water).
Get enough sleep so that your body can rest, recharge, and heal every night.
Avoid salt, sugar, alcohol, and caffeine around your period because they can exacerbate PMS.
Eat more leafy greens, ginger, protein-rich foods, flaxseed, and yogurt.
Increase your physical activity. Even a quick walk every day can boost your mood to counteract the drop in serotonin.
Actively work on reducing stress on a daily basis with activities such a deep breathing, exercise, massage, CBT, or yoga.
Talk to your doctor about the severity of your symptoms if they're unable to be controlled. She can further suggest ways to enhance your monthly routine.
Applying heat to your abdomen and low back can help to reduce the pain from cramping.
When you practice a wellness-rich lifestyle every day, the acute symptoms can be much easier to manage when they occur.
Final Thoughts
Using CBD for PMS shows promise, and we look forward to exploring more studies on the topic in the future.
When considering a cannabis product, we always recommend using one that is tested by an ISO-certified lab (we use Green Labs), and that has gone through extensive quality control from farm to harvest to product. Until the FDA approves CBD, this type of testing ensures quality and safety, as well as integrity regarding the product you're using.
We advise starting with a lower dose and gradually increasing it as you need to. While CBD is well tolerated by many, some find that it can cause a bit of tiredness at first, so exercise caution.
Finally, if you are taking other prescription medications, we recommend reaching out to your healthcare provider or pharmacist to discuss how it may interact with prescriptions or supplements you're using.
Ripon Naturals proudly carries the SunMed brand of CBD, including tinctures, edibles, skincare products, and so much more. Our Maxine & Morgan Flow capsules are specially formulated for women, by women to provide natural support. Check out our store today!