CBD is everywhere lately, and after industrial hemp became legal in 2018, people are exploring its efficacy for numerous uses. For those who are interested in CBD and fitness, you are in the right place!
In this article, we're going to look at how you might find CBD products helpful as a part of your regular fitness routine. We'll explore some of the potential uses of the products and some of the ways it's been studied to complement fitness regimens.
How Does CBD Work in the Body?
To better understand how CBD may help your fitness routine, you'll want to know how it works first. CBD is the shortened form of cannabidiol, which is one of the most well-known cannabinoids.
Like its cousin THC, CBD is a phytocannabinoid that works with the body's endocannabinoid system (ECS) to regulate homeostasis. So when your body experiences inflammation or infection, it's the endocannabinoid system that goes to work to fight illnesses and injuries. Once homeostasis is achieved, the ECS creates enzymes that consume the cannabinoids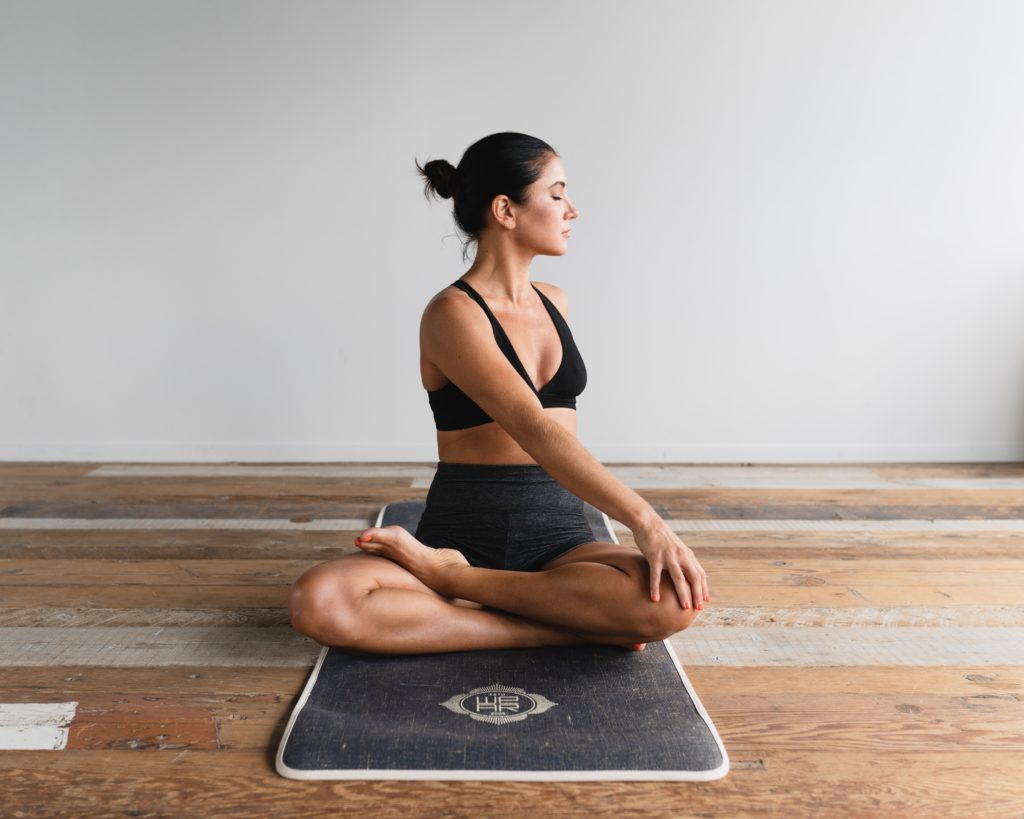 When considering how CBD works, taking a look at the terpenes in the product you're using is also advised. Terpenes work in conjunction with cannabinoids to promote the entourage effect, which is the theory that CBD and terpenes create an even greater effect in the body than CBD alone or terpenes alone. Take a look at our article about terpenes to learn more about how they work, as well as some of the most common terpenes found in cannabis: https://riponnaturals.com/cbd-research-articles/what-are-terpenes/
CBD for Post-Workout Recovery
People frequently turn to cannabidiol to help with pain and inflammation, two symptoms associated with post-workout recovery. Whether you're starting a new fitness program or ramping up your muscle gains, muscle soreness is a given.
Let's look at how this soreness is caused and how CBD might provide relief. When you're pushing your workout limits, your muscles experience tiny tears, which then heal to create bigger, stronger muscles. But what causes the after-workout achiness isn't the tears—it's lactic acid, which builds up in the tissues.
While this lactic acid buildup can be alleviated somewhat with diet, warmups, and other measures, sometimes, it's just not possible to avoid it altogether. This soreness usually peaks 24-72 hours after the workout and can take a few days to recede.
In addition to muscle soreness, the joints can take a beating during higher-impact exercises like running and jumping. If the pain becomes too bothersome, engaging in lower-impact activities can reduce this inflammation type.

There aren't currently published clinical trials for CBD and its efficacy in treating pain and inflammation. However, a study conducted on rats points to topical CBD providing relief for arthritis and inflammation. The researchers found that CBD's transdermal application did result in blood absorption and effectively treating the inflammation associated with arthritis.
Currently, much of the information regarding CBD's ability to relieve muscle aches and joint inflammation is anecdotal. That said, the Arthritis Foundation has recognized that many people turn to cannabidiol for relief, and have published guidelines for its use.
CBD for Sleep and Recovery
One of the best ways to recover from a fantastic workout is to get a good night's sleep every night. Sleeping not only helps your mind feel refreshed, but it also restores the cells in your body.
Sleeping repairs cells, discards damaged cells, and is essential to immune function. Additionally, it restores energy throughout your body and brain. When you fall into sleep deficit, your body isn't able to heal properly, and you likely feel depleted. You're not able to optimize your workouts, and instead of feeling like you're on top of the world afterward, you're more likely to crash.
CBD doesn't cause the high feeling that THC causes, but it can promote sleep. The ECS regulates circadian rhythms, and cannabinoids may interact with the brain's receptors that control sleep and wake cycles.
Many causes exist for lack of sleep, including pain, anxiety, and other medical conditions. CBD may help to reduce anxiety and stress, which in turn may help you sleep better at night.
Hemp Seed Oil for Nutrition
Good nutrition is vital to optimal workout performance, and without enough calories and nutrients, your body won't have the fuel it needs. You may feel your energy crash mid-workout or afterward, which can make showing up difficult.
The hemp seed is packed with nutritional value and can be a dry ingredient or packaged as hemp seed oil. Hemp seed and hemp seed oil are commonly found in the grocery store and are popular ingredients in the kitchen. They can be used in numerous types of recipes, from smoothies to sauces to baked goods.

Hemp seeds are actually nuts, and can also be called hemp hearts. They're more than 30% fat, and are rich in Omega 3 and 6 fatty acids, which promote heart health. More than 25% of the hemp seed's calories come from high-quality protein, making it an excellent choice for fitness buffs.
Additionally, they have a fair amount of vitamin E, a powerful antioxidant that promotes healing. Hemp contains minerals such as phosphorus, sulfur, zinc, iron, and calcium, as well as the electrolytes magnesium, potassium, and sodium (also great for post-workout recovery!).
It's important to note that hemp seed oil is not the same as CBD oil, although sometimes it's used as a carrier oil for CBD. The hemp seed does not have any cannabinoids, so that it won't produce the entourage effect, for example. That said, it does provide great nutritional value, so it is worth a mention.
Is CBD Considered a Performance-Enhancing Drug?
Professional athletes, Olympic athletes, college athletes, and professional bodybuilders are some of the groups commonly tested for performance-enhancing drugs. For those who fall into these groups, knowing whether or not CBD is allowed is crucial.
The USADA and the World Anti-Doping Agency (WADA) oversee these guidelines, and have established the international standard for athletes. THC is prohibited, but can be used if the athlete has a Therapeutic Use Exemption (TUE). They must meet specific guidelines in order to be approved for this exemption—an application must be submitted for initial approval, and renewals occur at regular intervals.

However, CBD is legal to use so long as it adheres to the guidelines set forth by the 2018 Farm Bill. Hemp products must have less than 0.3% THC to be considered federally legal, and is not considered a controlled substance.
The USADA clarifies that hemp products may be used, but "all other cannabinoids are still prohibited in-competition." They also emphasize that CBD could contain other cannabinoids that can show up as THC in blood and urine tests, and that athletes who use it are liable if their test shows up positive for THC.
In short, it could be very risky for athletes who are tested for competitions.
Most Recommended CBD Products for Fitness
If you decide that you'd like to give CBD a try as part of your fitness regimen, many products are available. You may opt for one product, or use various products as you see fit (a tincture with a topical cream, for example).
Here, we'll examine some of the most common ways to take CBD.

CBD Tinctures: tinctures are perhaps the most popular products, and they come in so many dosages, flavors, and formulas. They work best when dropped under the tongue and held sublingually for a few minutes.
CBD Gummies: edible CBD products are easy to take, discreet, and taste great. Unlike tinctures, they come pre-dosed so athletes can grab and go. For those watching nutrition, it's a small treat to enjoy.
Topical CBD: topical CBD products absorb through the skin to interact with the endocannabinoid system. They can be applied directly to the affected site, and because they don't have to go through the digestive system, they quickly enter the bloodstream.
CBD Capsules: capsules and soft gels are pre-measured and one of the simplest options. They're easy to swallow and can be taken at regular intervals if needed.
How to Choose the Best CBD for Workouts
The FDA doesn't regulate CBD, outside of one approved prescription medication used for epilepsy. Because of that, assuring quality, strength, and dosages can be difficult for consumers.
In a study conducted by the University of Pennsylvania School of Medicine in 2017, it was found that close to 70% of cannabidiol products were mislabeled. Researchers found that some products didn't have the dosage of CBD found on the label—some weren't even CBD, where others contained far more or far less CBD than what was advertised.

But even more concerning was that some of these products contained more than the legal limit of THC. This could pose a considerable risk for those who must be tested for drug use for one reason or another.
In July of 2020, the FDA conducted its own study and found mislabeling on nearly a quarter of the 147 products they tested. While the FDA does not regulate CBD, it does warn or penalize companies that make claims about health benefits and other misuses.
Without FDA regulation, reputable CBD companies turn to third-party lab testing conducted by an ISO-certified lab. This ensures that products meet an international standard. This testing reports on the amount of cannabinoids and terpenes in a product to ensure accurate labeling. Additionally, it tests for toxins such as mold, heavy metals, fertilizers, and pesticides. And yes, they do test for the amount of detectable THC, which could be a factor for those who require drug testing.
When considering a CBD product, always do your homework. Check out the company online, read reviews, and learn as much as possible about the products you're considering. These products should have a certificate of analysis, or CoA. Be sure to pay attention to the date it was conducted to ensure it's current.
Most companies publish these reports directly on their website, and if you can't find it, reach out to the company to ask for it. They should be happy to furnish this for you. If the company doesn't conduct testing, or they don't provide a report, keep shopping around.
Final Thoughts
If you're thinking of using CBD as part of your fitness routine, be sure to thoroughly research the companies and products you use to ensure quality. Don't be shy about asking questions and learning as much as possible about them before you try. Be wary of products without ISO-certified testing, as well as any manufacturers that make claims or that can't or won't answer your questions.
Find the sweet spot for the dose and type of product that you like best, and start low and slow. It's better to start with a few drops and work your way up. You may find that you prefer taking a tincture on a daily basis and using a topical salve on heavy workout days.
Before you take any cannabis product, have a discussion with a health professional to ensure that it's right for your situation. If you're taking prescription medications, there is a possibility that cannabinoids can interact with them. A pharmacist can usually provide information about possible interactions.
And finally, for those who compete in a sport overseen by the USADA, pay very close attention to the rules to ensure that the products you're considering are deemed legal.
At Ripon Naturals, we are proud to carry the SunMed brand, which is available in many products, flavors, and dosages. Take a look at our online shop, or come by our store in Ripon, Wisconsin!